Marketers can learn a lot from children, especially at Christmastime when kids really know how to write a good brief to Santa.
I wonder which one of these letters (briefs) is most likely to get the result …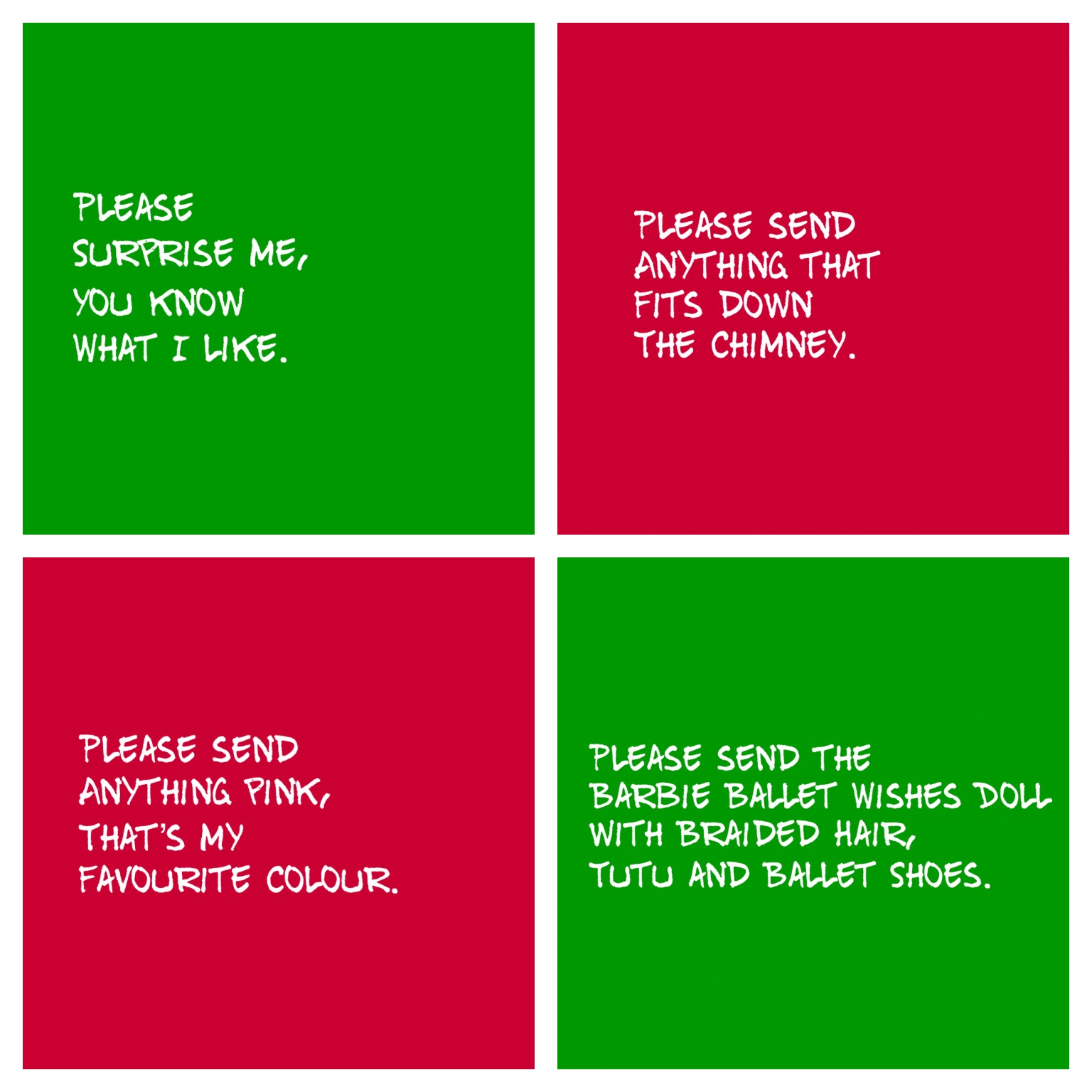 At Coca-Cola, we achieved that well-known Christmas campaign not because the brief was 'hey let's create a global phenomenon that will continue to run for 20 years'.  We wrote a very clear, decisive brief that was specifically designed to promote the arrival of 'Coca-Cola Santa Packs' in the U.S. market (1996) by using Coke's longstanding links with the image of Santa Claus to capture the magic embodied in the anticipation of Christmas. The resultant ad, by WB Doner & Co Detroit, used Coca-Cola trucks literally as the vehicle that transported people to their idealised view of this special holiday.
Here's to a Merry Christmas and a Happy 2019, filled with lots of inspired briefs!