This month we salute 3 leaders for their persistence, endurance and passion and for the benefits the world continues to receive from the campaigns they created and fought tirelessly to bring to fruition.
First we recognise Sarah Josepha Hale for conceiving of the idea of an annual day of Thanksgiving and campaigning for 36 years to make it happen.  Also the author of the children's poem Mary Had a Little Lamb, Sarah penned this original idea in 1827:
'It is considered as an appropriate tribute of gratitude to God to set apart one day of Thanksgiving in each year; and autumn is the time when the overflowing garners of America call for this expression of joyful gratitude.'
Finally in 1863, President Abraham Lincoln passed legislation declaring the fourth Thursday of November as an annual national holiday in the USA.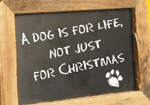 Second we acknowledge Clarissa Baldwin, who last month retired from Dogs Trust after 40 years of service.  In 1978, Clarissa as a young PR executive for the charity penned the provocative campaign 'A Dog is for Life, Not Just for Christmas'.   Now, 36 years later, this proposition still sits right at the heart of Dogs Trust mission.  In a recent interview with The Guardian, she recollects how it came about:
 'A dog is not just a Christmas, birthday or whenever it may be present. The slogan was about keeping that message alive, and it's as relevant today, as it was then.  When it was created all those years ago, we had no money at all. We had to take old screws out of buildings to put them in new buildings to keep them up. We used steam typewriters and wore mittens to keep our hands warm. I was doing the public relations at that time, and the trustees asked me to come up with something cheap and cheerful, that encapsulated what we wanted the general public to do.'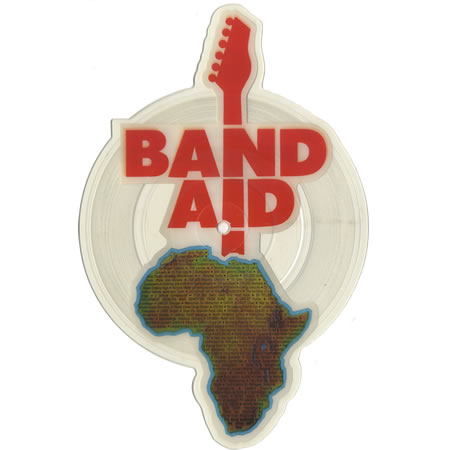 And finally, we admire Bob Geldof for creating the phenomenon that is BandAid.  Now 30 years on, his creation is still hard at work tackling issues in Africa.  He describes the reason that spurred him on in 1984 as:
'Music is something I must do, business is something I need to do, and Africa is something I have to do. That's the way it breaks down in my life.'
This 'something' continues to drive him today as he declares his determination to help put an end to Ebola:
'This is the most anti-human disease but we can stop it, and we will stop it, and we will support those immensely brave NHS doctors and soldiers who have volunteered, and the government who are leading the world on this.'
These three leaders give us a real sense of what campaigning requires:
Having a belief system that drives the idea.
Being committed to it for as long as it takes.
Ensuring some good will come of it when it's all said and done.
Thanks Sarah, Clarissa & Bob for all you've done campaigning for good.