It's that time of year when brands, who dare, can have a bit more fun and unleash their darker side.
Whether you're a global hit like Oreo or running a small town shop, brands of all shapes and sizes can participate in this ghoulish holiday; and, we love to see those who do it in a manner that really hits on a key truth about their product or service.  For example, we once saw a privately owned tanning salon with their windows completely blacked out and a simple message 'We don't do orange'.  Besides being a fun way to seasonally deck out their shop front window, the message was clearly aimed at attracting new users who hesitate to embark on spray tanning for fear of turning out that rather hideous colour.
Recently, we've enjoyed watching Ikea's creepy reference to The Shining which engagingly promotes their new late night hours in Singapore.
Click here to watch the ad: Ikea Halloween.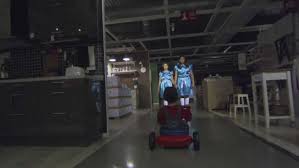 Our favourite long-standing prankster is Hobgoblin who has the concept of 'tricking' hardwired into the brand's DNA and effectively extends this idea across everything from advertising, promotions and digital to merchandising, packaging and their fleet.  We admire their commitment to an archetypal jokester personality and how their creativity flows directly from the core of what makes their product distinctive, most cleverly presented in the ad – 'Afraid of the dark Lagerboy?'.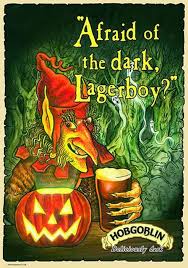 We look forward to seeing which brands have the best scares in store for us this week.
Happy Halloween!